Artist Leandro Erlich's solo exhibition took place in CAFA Art Museum in July and August. While Erlich himself states that his art practice draws great inspiration Alfred Hitchcock, CAFAM invited Peking University professor Li Yang to give a lecture about Hitchcock and contemporary art.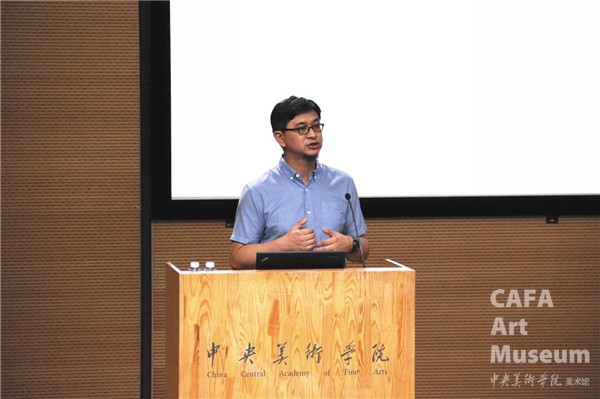 Prof. Li began the lecture by profiling Hitchcock's special characters: self-centered, having everything in control on site; exceptionally smart, so smart that he knew when to keep appropriate distance with the audience and when to create suspense; perhaps a bit mentally unhealthy, as his many films feature mentally ill male characters or female characters threatened by male; and he was a super foodie.
It is well known that Hitchcock is a master of suspense. In his heydays during 1950s and 60s, he created classics such as Rear Window (1954), Vertigo (1958), Psycho (1960) and The Birds (1963). However, Hitchcock was more than a best seller director or a Hollywood legend, he was also a master in art. He was very familiar with Dadaism, Surrealism and Expressionism movements in 1920s, and integrated some representative artists' work in his movies. For example, in a famous hypnotizing scene in Spellbound (1945), Hitchcock invited Dali to design the dream scenes.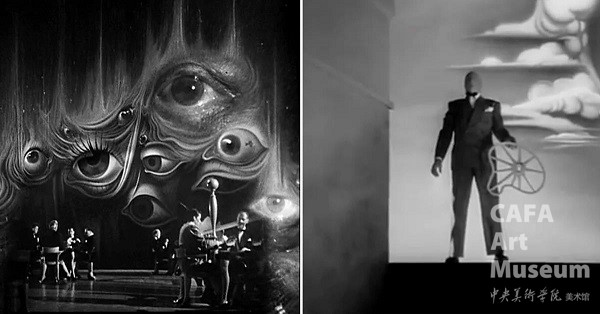 Spellbound (1945) Alfred Hitchcock

He was also greatly influenced by Edward Hopper - one can easily spot Hopper in Rear Window and Psycho.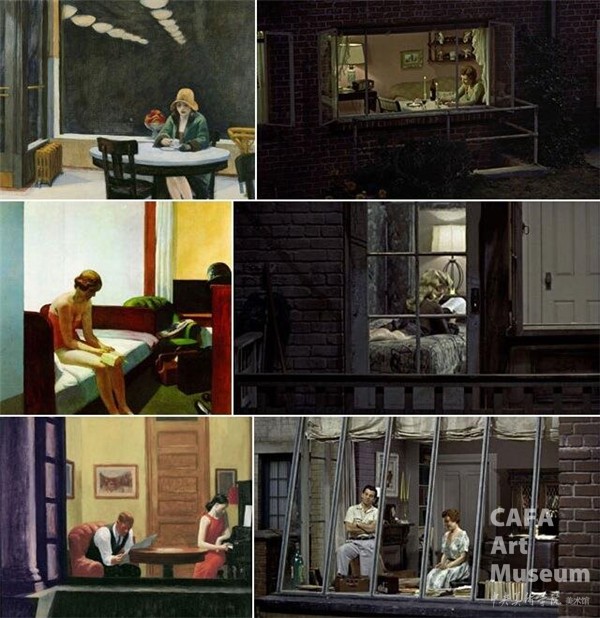 Edward Hopper's Paintings and Rear Window (1954)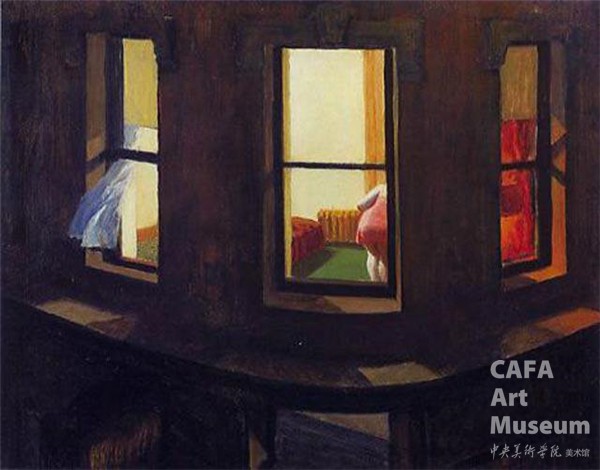 Night Windows (1928) Edward Hopper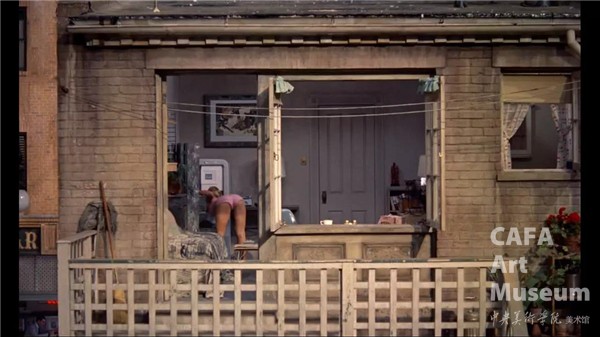 Rear Window (1954)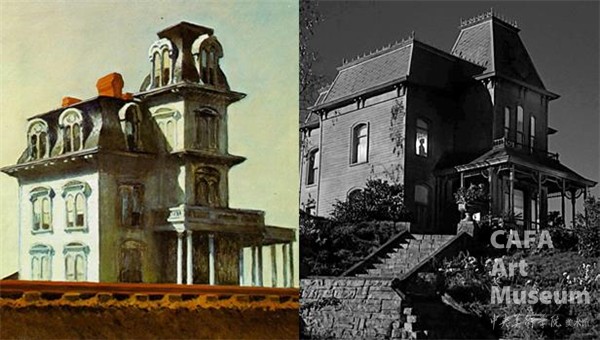 House by Railroad (1925) Edward Hopper Psycho (1960) Alfred Hitchcock

Hitchcock was also very familiar with classic art, and applied themes and elements of classic art in his movies - for example, a scene in Topaz (1969) borrowed the visual of Michelangelo's The Pieta.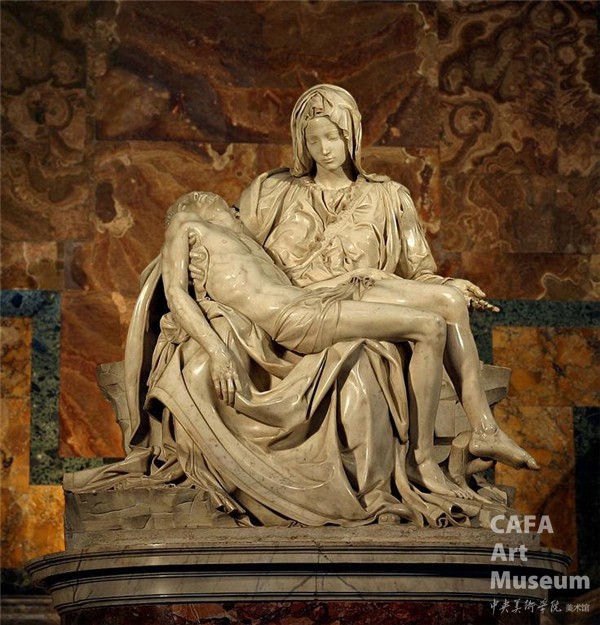 The Pieta, Michelangelo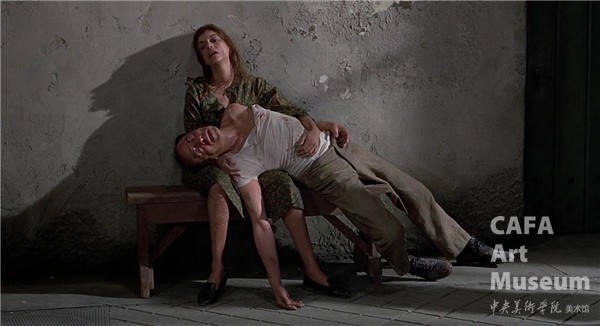 Topaz (1969) Alfred Hitchcock

What makes Hitchcock classic, as Prof. Li finds, is his achievements in the revolution of the American movie industry, together with Orson Welles and Stanley Kubrick. Different from French New Wave or New German Cinema, the maturity of American movie industry requires change from inside, and these three established directors respectively revolutionized film noir (Welles), suspense and thrillers (Hitchcock) and almost any genre of Hollywood movies (Kubrick).
Hitchcock is regarded as a suspense artist worldwide. He has inspired numerous artists since his time. Prof. Li organized Hitchcock-inspired artwork into five categories:
1) Artwork that worships Hitchcock, for instance British artist Victor Burgin's The Bridge (1984), and multimedia artist Johan Grimonprez's Looking for Alfred (2009);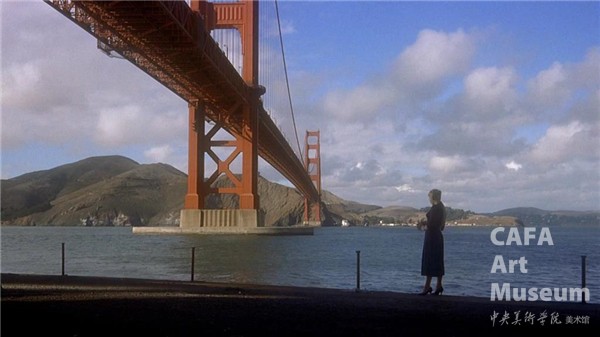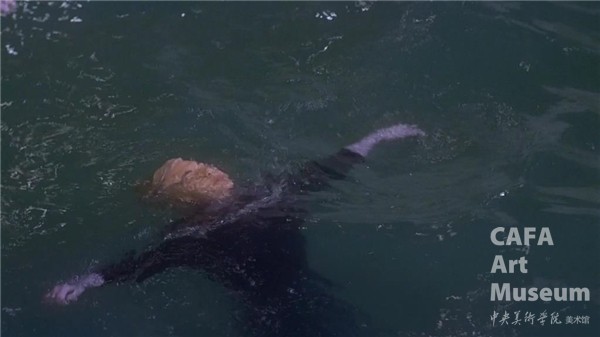 Vertigo (1958) Alfred Hitchcock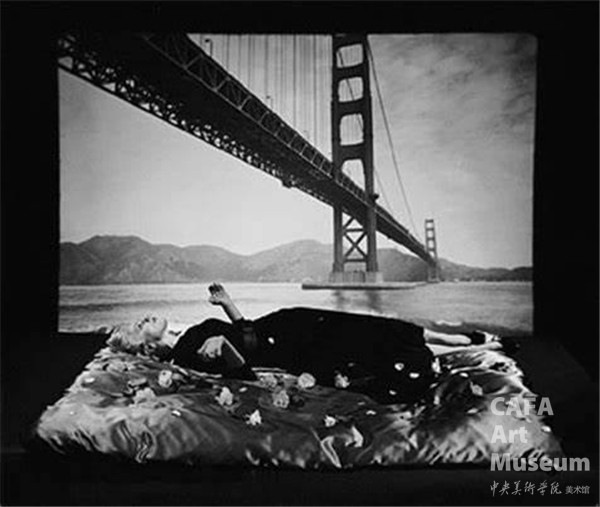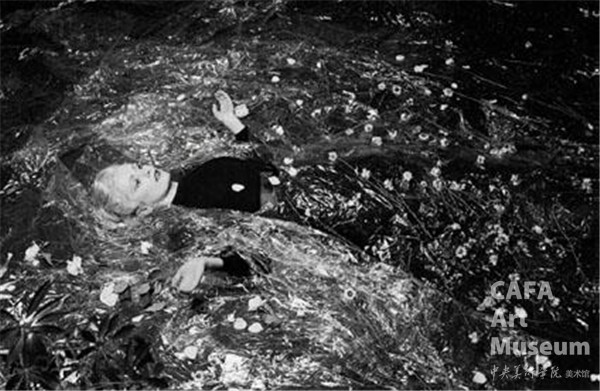 The Bridge (1984) Victor Burgin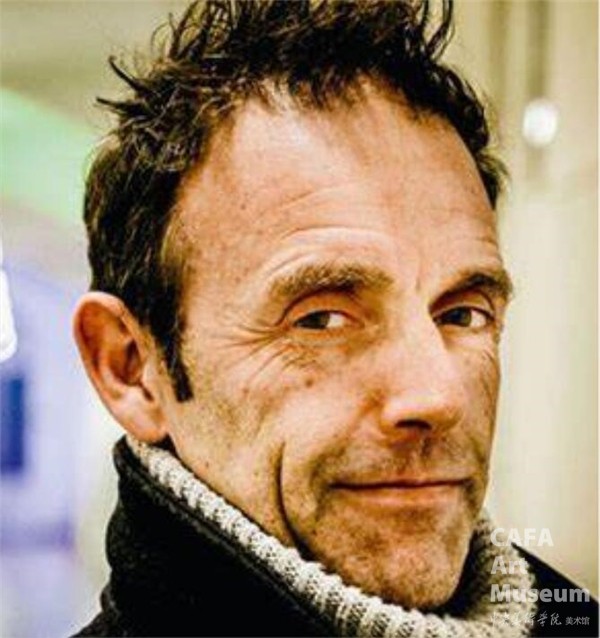 Johan Grimonprez (1962 - ) multimedia artist
Looking for Alfred (2009) short film, 5:30
2) Re-creation of Hitchcock movies' plots, characters, scenes, etc. Examples are Stan Douglas's Subject to a Film: Marnie (1995) and Pierre Huyghe's Remake (1995). Gus van Sant has also remade Psycho in a very creative fashion (Psycho, 1998);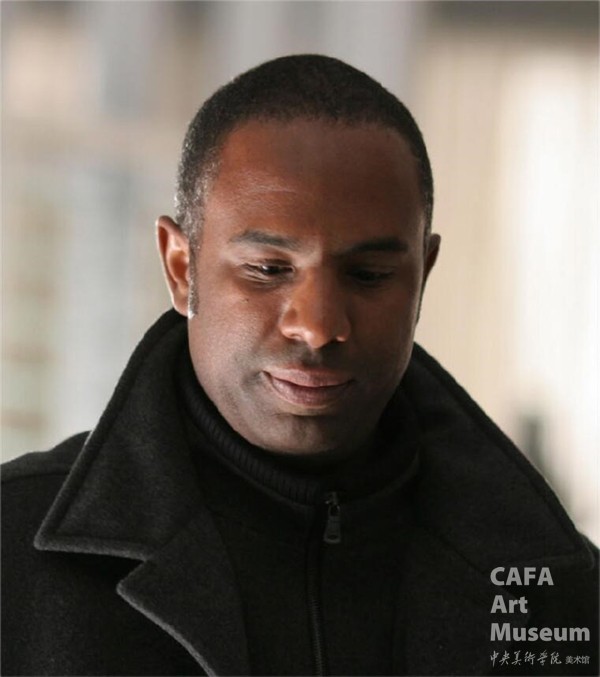 Stan Douglas (1960-) artist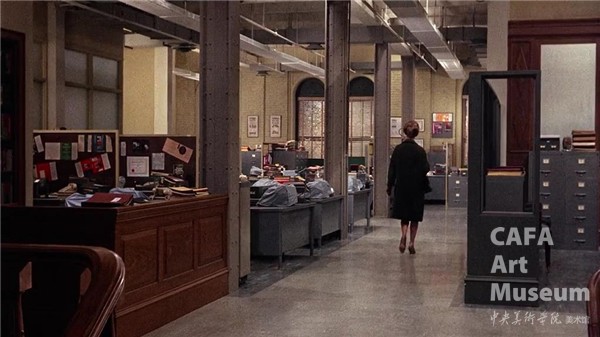 Marnie (1963)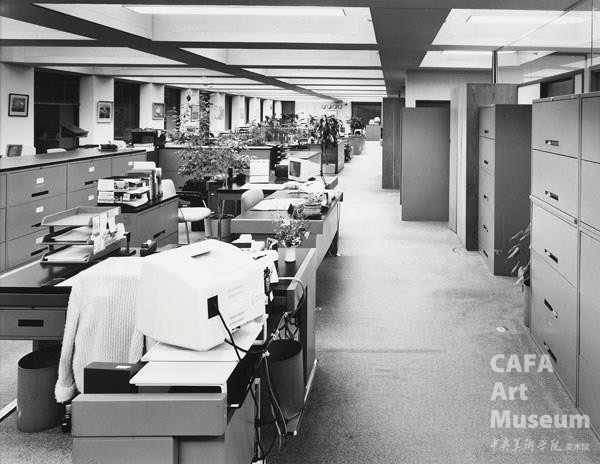 Subject to a Film: Marnie (1995)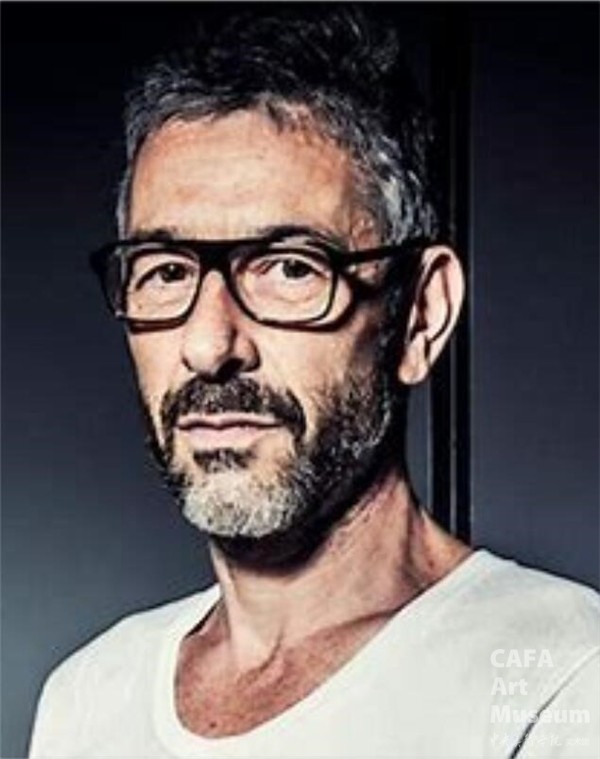 Pierre Huyghe (1962 - ) artist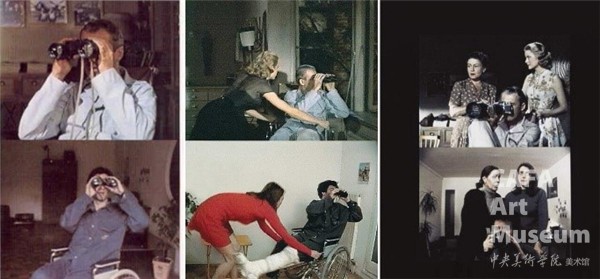 Remake (1995)film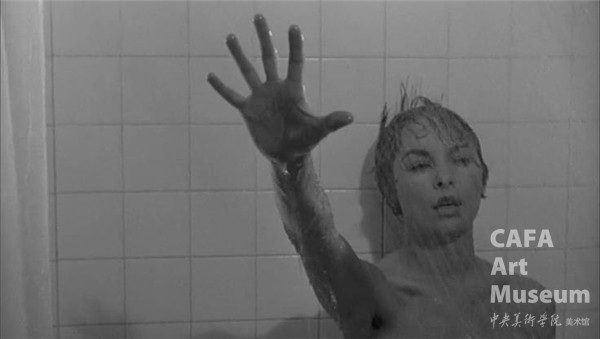 Psycho (1960) Alfred Hitchcock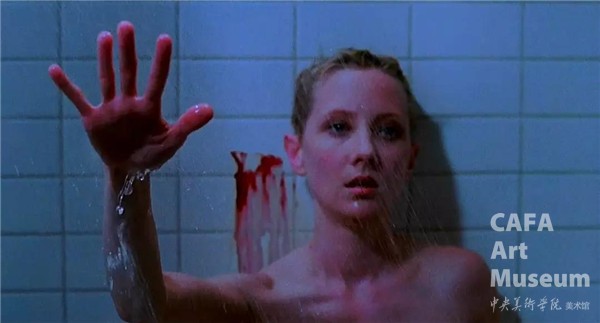 Psycho (1998) Gus Van Sant

3) Artwork that appropriates Hitchcock movies, especially manifest in video art. Examples include conceptual artist David Reed's bedroom series, Les LeVeque's video art, Christoph Girardet and Christian Marclay's innovative mixed shears of Hitchcock movies, and Hendriks Martijn's Give Us Today our Daily Terror (2008) video, in which the artist exerted great effort to remove all the birds in the frames that Hitchcock spent a big amount of money to add;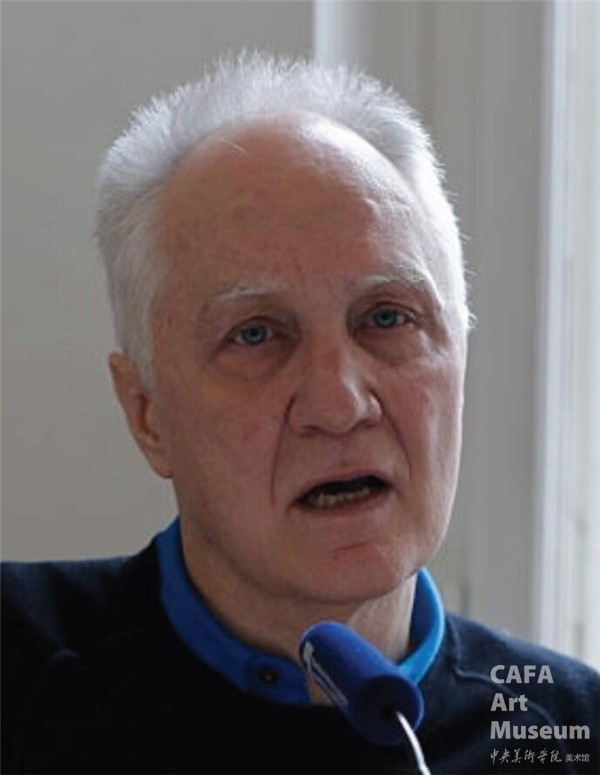 David Reed (1948 - ) conceptual artist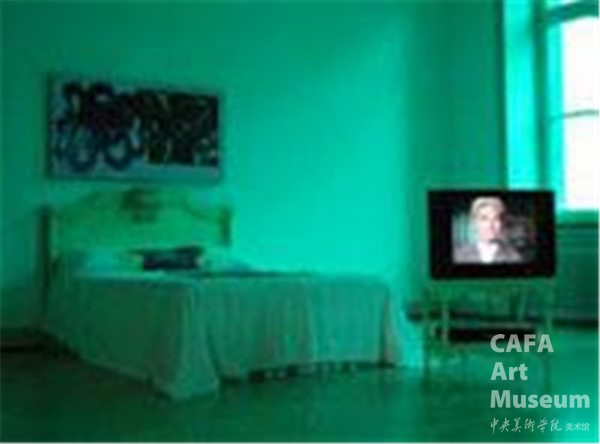 Judy's Bedroom (1992) David Reed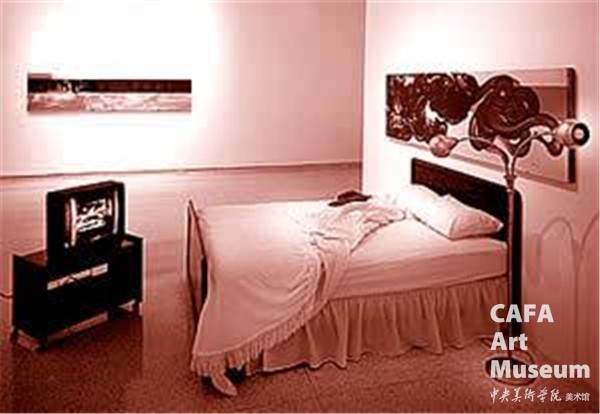 Scottie's Bedroom (1993) David Reed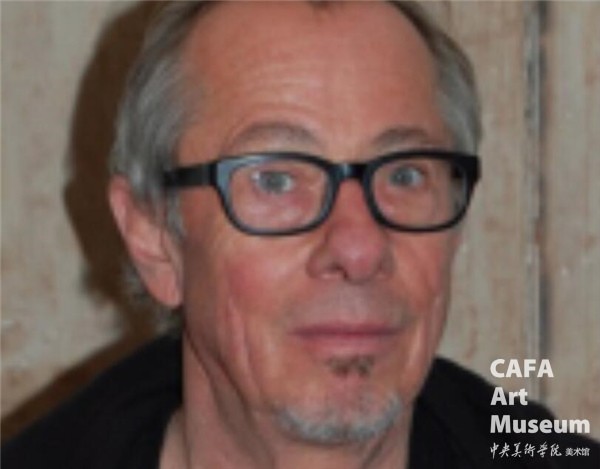 Les LeVeque (1952-) artist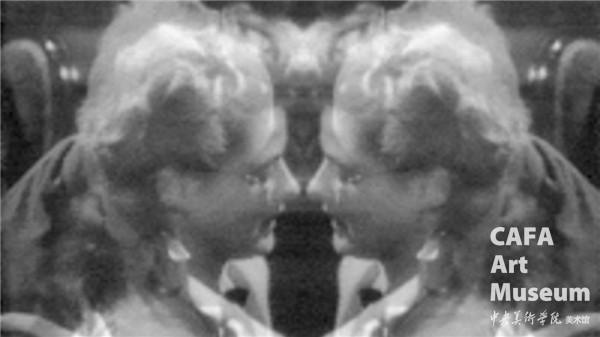 2 Spellbound (1999)short film, 7'30''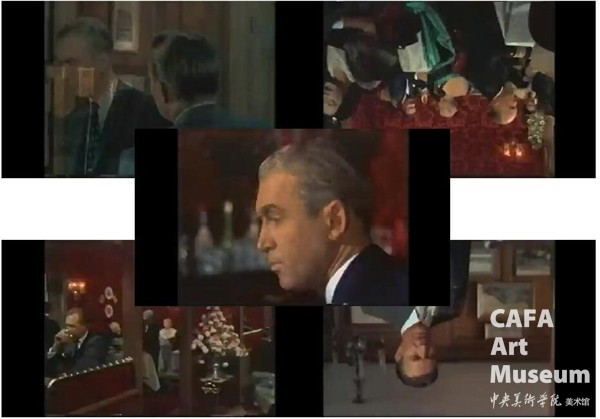 4 Vertigo (2000)short film, 9'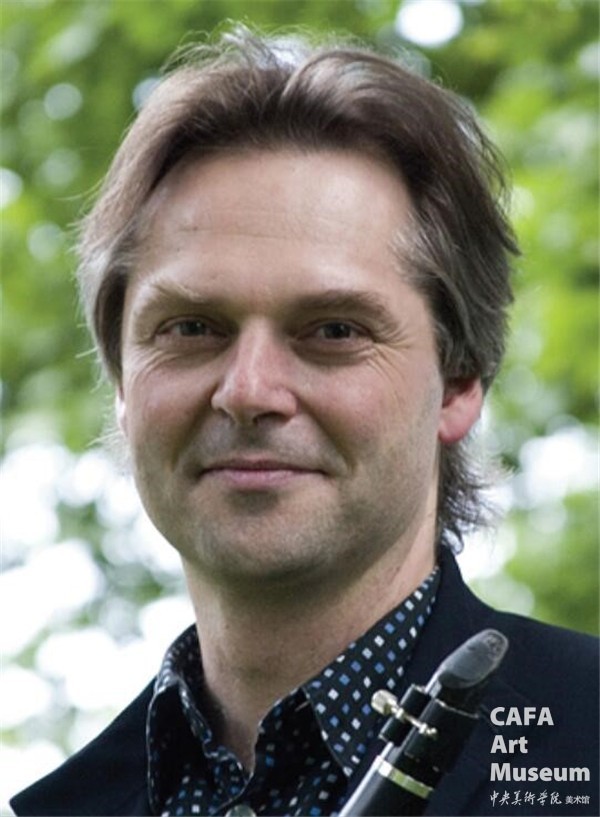 Matthias Müller (1961-) video artist, curator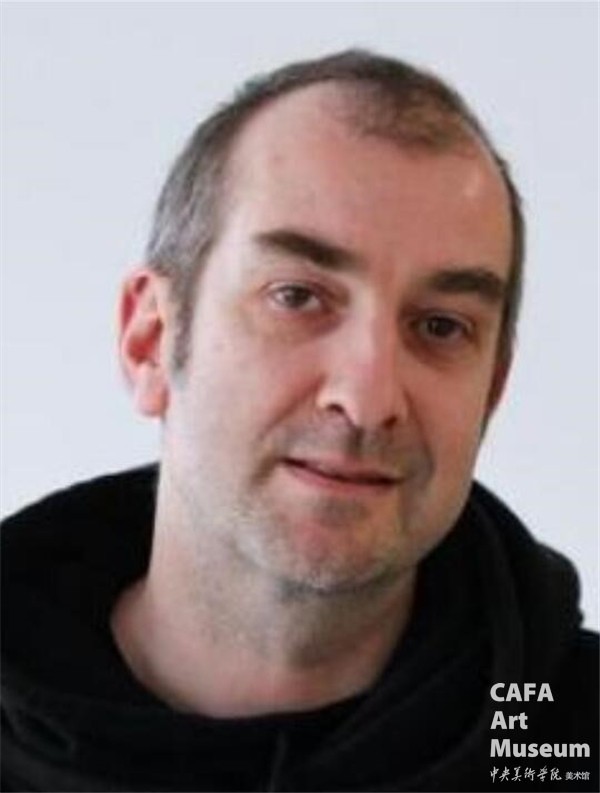 Christoph Girardet (1966-) film director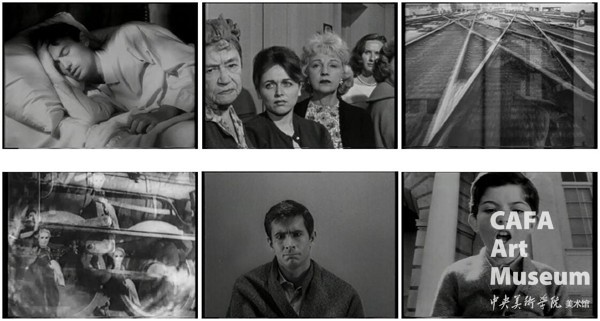 The Phoenix Tapes (199) mashup short film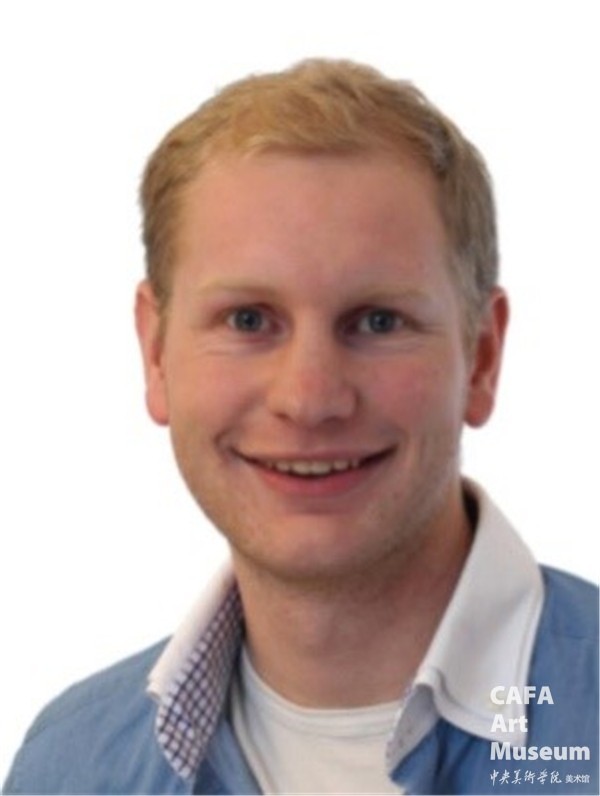 Hendriks Martijn (1973-) artist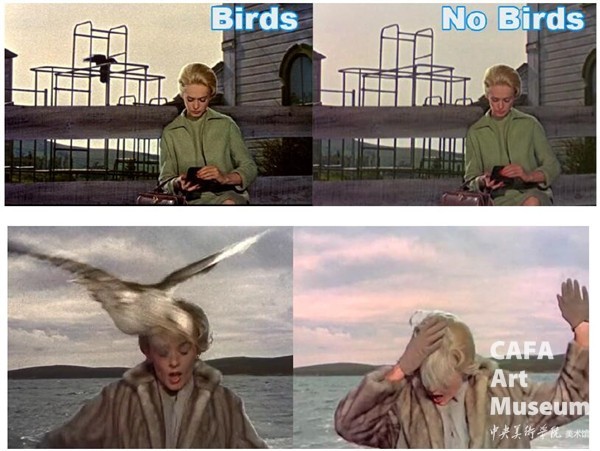 Give Us Today our Daily Terror (2008) video


4) Artwork that forms a kind of co-creation with Hitchcock movies, always in the form of installation, such as Erlich's work, and French artist Laurent Fiévet's work Lovely Memories, and Douglas Gordon's work 24 Hour Psycho (1993);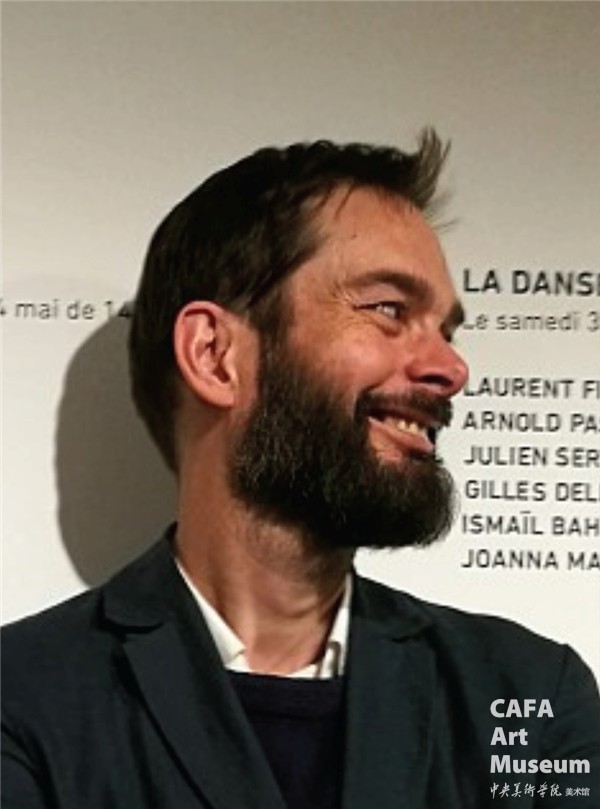 Laurent Fiévet (1969-) artist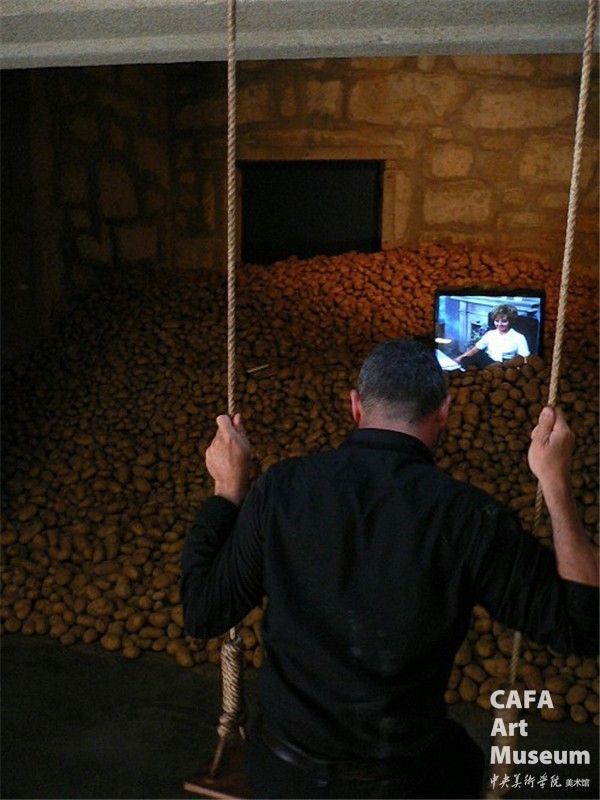 Lovely Memories (2007) installation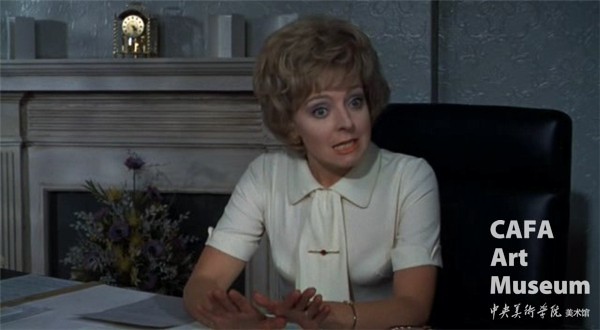 Frenzy (1972) Alfred Hitchcock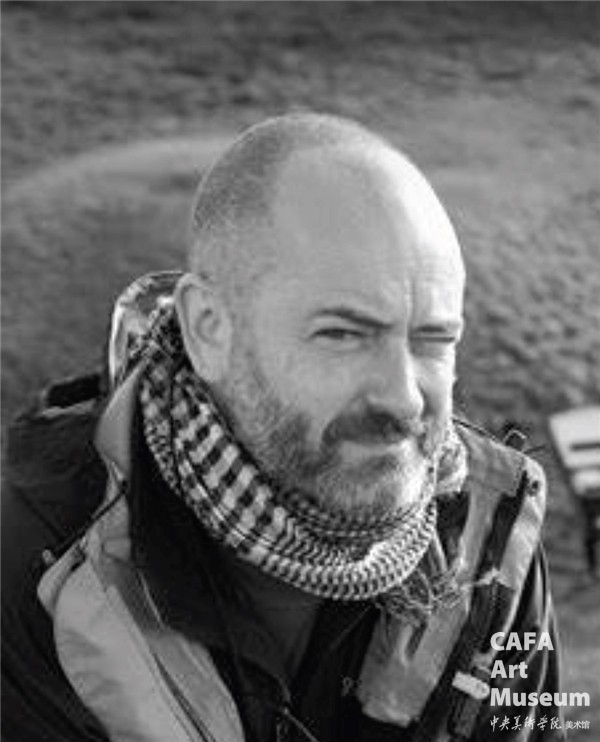 Douglas Gordon (1966-) artist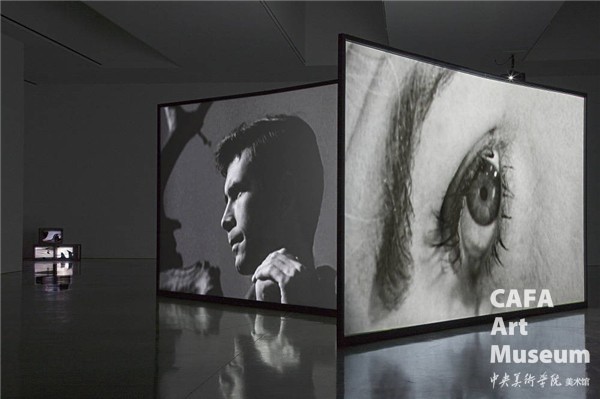 24 Hour Psycho (1993), Douglas Gordon


5) artwork that criticizes Hitchcock movies, as some people denounce him as a misogygist.
In the end, Prof. Li spoke about the common characters Erlich's works share with Hitchcock movies upon answering an audience's question: humor reflected in the interactions with the audience, for example Hitchcock loved playing the floating body in his movie trailers; and their strong interest in illusions.
Lecturer: Li Yang, professor at Peking University, scholar in European film and western contemporary art
Presenter: Zhang Zikang, director of CAFA Art Museum
Time: 2019.08.10 (Sat) 14:00
Venue: CAFAM Lecture Hall